If you live in West Houston, Lovett Dental Cinco Ranch is your one-stop-shop for your family's dental needs. At Lovett Dental Cinco Ranch, we are proud of the diverse array of services that we provide. This includes oral health services related to impacted teeth. If you suffer from dental impaction, then you understand this of your quality of life issue that this can create. We can help you with all of your tooth impaction concerns.
What Are the Most Common Causes of Impacted Teeth?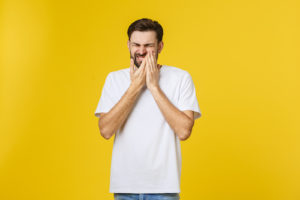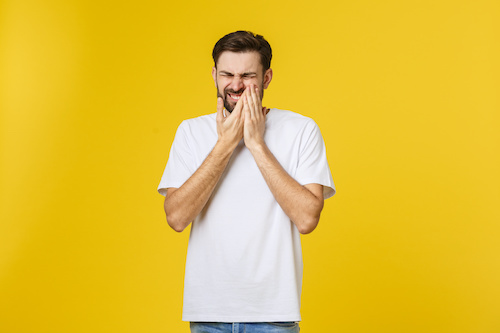 First, everyone needs to know what is meant by tooth impaction. An impacted tooth remains embedded, and the gum tissue itself long after it is supposed already have erupted or poked through the surface. There are many reasons why someone might require impacted tooth extraction. Some of the most common causes include:
There are too many teeth, creating an overcrowding issue for the jaw.
Some of the teeth might have become twisted or displaced.
Other teeth might have become tilted as new teeth have erupted through the gums.
These are a few of the most common reasons why someone might suffer from teeth impaction issues.
Where Are the Most Common Locations for Teeth Impaction Issues?
When it comes to tooth impaction, the most common location is the wisdom teeth. Millions of impacted wisdom teeth are extracted every year. Usually, wisdom teeth start to develop around the age of nine. Because they are usually the last teeth to erupt, they tend to get impacted by the late teenage years or early twenties. By this time, the jaw has usually stopped growing. Therefore, it might be too small to have enough room for all of these teeth to poke through the surface.
As a result, everyone has to invest in reliable, impacted wisdom teeth removal. At Lovett Dental Cinco Ranch, we provide dental services to help with all of your impacted wisdom teeth concerns.
How Are Impacted Teeth Treated?
There are a few treatment options when it comes to dental impaction. First, not everyone with teeth impaction issues has to have them treated. Some people may have impaction issues that might be asymptomatic. As a result, they do not have to be removed.
On the other hand, there are other situations where impacted teeth removal might be necessary. If you are suffering from impaction issues that lead to problems including:
Inflammation of the gums, jaw, and teeth
The development of infections in the mouth
Problems related to brushing and flossing
Oral discomfort, particularly the type of pain that keeps people awake at night
Issues related to biting, chewing, and swallowing
It might be time to think about impacted teeth removal. These are serious symptoms that can lead to major quality of life issues that could worsen over time. Therefore, it is important to rely on trained general dentistry professionals for assistance. That is where we can help you.
Contact Lovett Dental Cinco Ranch
If you have issues related to dental impaction, we are here to help you. At Lovett Dental Cinco Ranch, we consistently place the needs of our patients ahead of our own. We understand that everyone had concerns when they arrived at our office. That is why we take the time to tailor all of our treatment needs to meet our patients' individual concerns. We would be happy to do the same for you as well. With access to emergency dental services, we are always available to meet our individuals' and families' needs. To learn more about how we can help you, contact us today at 713-244-7799 to speak with a trained professional about our oral health services!