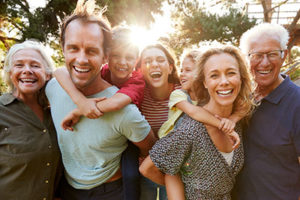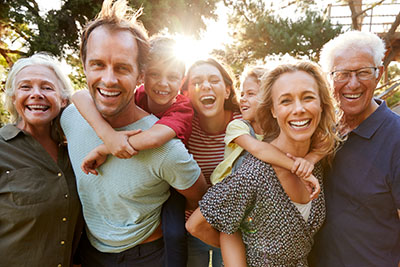 Showing your smile the love it deserves should be a pleasant experience for your entire family. Our Texas dental practice is available to help with everything from fillings to root canals. If you're looking for general dentistry near Cinco Ranch, Texas, we have the experience and the compassion to take care of your general dentistry and specialist concerns. To find out more about Lovett Dental Cinco Ranch, read on about what our practice has to offer!
Who We Are
At Lovett Dental Cinco Ranch, we are committed to helping people get the smiles they want and the care they need. We are committed to making sure our patients don't dread going to the dentist. What are the services that set us apart from the competition?
Specialty Dental Services
The best part about Lovett Dental Cinco Ranch is that we have six different specialty dental services that are ready to help you no matter what your dental needs are. We take pride in our board-certified dental experts and the care that they offer.
At Lovett Dental Cinco Ranch, we are proud to help the community with our:
Pediatric dentistry – When it comes to taking care of your child's smile, no amount of care is too much
Orthodontics and dental braces – If you're looking to correct an over or underbite, or just want that picture-perfect smile our orthodontists are here to help
Periodontics – If you're looking to treat or prevent periodontal disease or interested in learning about dental implants, just ask our friendly periodontists

Maxillofacial Surgery – Whether it's just time for those wisdom teeth to come out or you'd like to sit down and talk about a more complicated medical concern, our Maxillofacial Surgeons are the perfect people to ask

Endodontics – These specialists are known for treating tooth pain and performing root canals amongst other specialty treatments
Brighten Your Smile at Lovett Dental Cinco Ranch
Our staff at Lovett Dental Cinco Ranch is committed to making sure patients get the dental care they need on a schedule that fits their needs. Because we have a diverse group of specialists on staff, we can offer a wider variety of treatments than other dentistry practices. 
Our friendly staff can handle any dental curveball you thrown our way. We are happy to help with your child's first toothache, the restorative cosmetic dentistry you need to give you the smile you deserve, and just about any other dental concern. We are here to keep you and your loved ones smiling.
Here are just a few of the services we have to offer:
Call Lovett Dental in Cinco Ranch
You and your loved ones deserve to have the best smiles in town. Whether this is your first dental check-up in years or you are looking to find out about specialty treatment you can't find elsewhere, our friendly staff is here to help you and your smile. Before visiting our office, be sure to read up on our insurance partners and to fill out dental patient forms.
If you want to find out more about Lovett Dental Cinco Ranch, give us a call today at 713-244-7799.