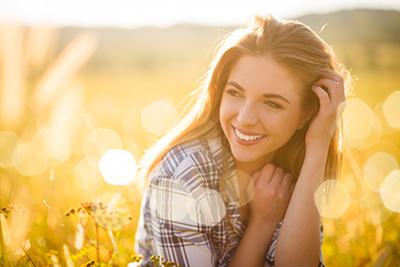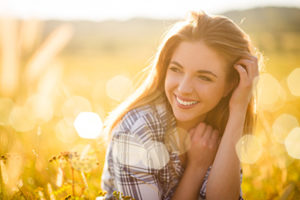 General dentistry in Cinco Ranch, Texas is the foundation of a healthy smile. Our board-certified dentists at Lovett Dental Cinco Ranch will make sure that you have the expert dental care that you need. Our general dentistry in Cinco Ranch, Texas is here to provide you with the basic dental care that will keep your smile lasting for a lifetime. 
If this is your first time visiting our general dentistry practice, here is what you can expect during your first examination. Your dentist or hygienist may walk you through the following:
 

Take diagnostic x-rays to examine the health of the teeth and their roots

 

Examine the face, neck, gums, and tongue for any signs of oral cancer

 

Perform a gum disease evaluation by checking the gums, bone structure around the gums, and teeth signs of periodontal disease

 

Inspect teeth for any signs of decay and take a look at existing repairs such as crowns and veneers to make sure they are in top shape

  Give you a fluoride treatment to wash your teeth and mouth
Dental Services
In addition to our children's dentistry and our specialty dental services in Cinco Ranch, Texas is here to provide the best care for your teeth possible. General dentistry services are the foundation of good dental health. Regular visits to your dentist ensure that your smile not only stays beautiful but can last your whole life. Here are just a few of the services we offer to keep your teeth looking and feeling great.
Professional Cleaning
Our general dentistry in Cinco Ranch, Texas takes pride in our professional teeth cleanings. Having your teeth regularly cleaned by a dental expert only keeps them looking nice and bright, but also helps fight back gum disease and other dental illnesses.
Sealants
Dental fillings and sealants are like a protective coating on your teeth. After being painted on, sealants reduce wear on the chewing surface of the teeth and help to prevent cavities.
Fillings
If your teeth have been damaged are there due to an injury or a cavity, dental fillings and sealants can help repair the integrity of the teeth. Fillings not only restore the shape and functionality of the teeth, but they also prevent cavities from developing further and doing more damage to the individual tooth and the surrounding teeth.
Root Canals
Our Houston, Texas, dentistry takes root canal treatment very seriously. For badly damaged and infected teeth root canals can be necessary to prevent further damage to not only the surrounding teeth but the job itself.
Dentures
Whether from old age or injury, dentures may be needed to replace a few or many teeth. General dentistry can help you decide which kind of dentures are right for you and help show you how to take care of them.
Extractions
Pulling teeth doesn't have to be, well, pulling teeth. Tooth extractions may be needed for teeth is that are severely damaged or decayed, but can also be it completely routine procedure to remove wisdom teeth. 
Nightguards
Dental nightguards help prevent teeth from grinding during sleep. If you're concerned about grinding your teeth while you sleep, contact our dentists today to learn more about how nightguards can protect your smile.
Dental Anxiety
Our dentists know that visiting the dentist can be an anxiety-causing experience. That's why we put dental anxiety as a top priority. Our experts are trained not only in dental sedation but know other techniques that help reduce the anxiety of our patients.
General Dentistry at Lovett Dental Cinco Ranch
Making sure your smile last a lifetime is our top priority. Our Houston, Texas general dentistry practice is the foundation of great dental health. To learn more about our general dentistry in Cinco Ranch, Texas, contact us online or give us a call today at 832.662.3059.