Lovett Dental Cinco Ranch offers specialty dental services for West Houston residents. We are a multi-disciplinary dentist office offering a myriad of services performed by our board-certified dentists and specialists. Our compassionate staff provides quality customer service. We want all our patients to experience a happy, healthy smile. If you are looking for dental specialist services in Texas, Lovett Dental Cinco Ranch is your best choice.
Dental Specialist Services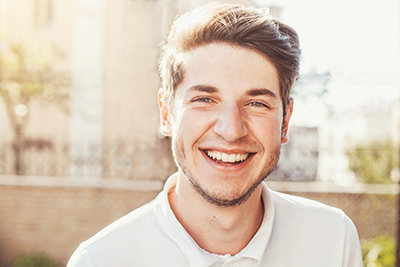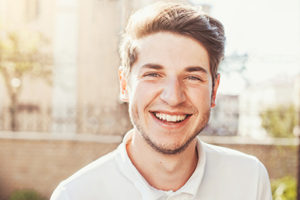 Lovett Dental Cinco Ranch offers dental specialist services in Houston, Texas, and the surrounding areas. Our specialists have received many years of training to develop their craft. You can rest assured that you will receive the very best care available.
Pediatric dentistry – Children need unique dental health care. Starting dental visits when a child is an infant ensures that continued visits will be easier.

Pediatric dentistry

goes through the teen years. A healthy start for teeth and gums is vital to the future of your child's mouth.

Orthodontist and dental braces – Many teens and pre-teens require braces to adjust their teeth. This may also be a specialty that adults need as well. In addition, children should also be seen by an orthodontist to catch any problems early on that may need treatment, even if they don't need braces.

Seeing an orthodontist

is wise at any age. Lovett provides orthodontist dental specialist services in Cinco Ranch, TX to make your life easier.

Periodontist – These specialists treat and prevent periodontal disease, a gum disease. They also fit, maintain, and repair dental implants. In addition, periodontists do deep teeth cleanings, clean the root of a tooth that is infected, and remove infected tissue.

Maxillofacial Surgeon – This is an in-depth type of specialist. Maxillofacial surgeons see patients for concerns with the head, neck, face, and jaws. This would be anything related to the soft and hard tissues in these regions. A specialist in this area can also administer anesthesia and perform procedures in the office.

Endodontist – While focusing on the interior of the tooth, endodontists specialize in such procedures as root canals and investigating undiagnosed tooth pain. Pain management training is a major part of this specialist's education. So if you are looking for an endodontist's specialty dental services in Cinco Ranch, Texas, Lovett Dental can help.
Specialty Dental Services
Dental anxiety, sensitive teeth, low pain threshold, and extreme gag reflex can cause a patient to avoid coming to the dentist. Lovett Dental Cinco Ranch's specialty dental services in West Houston offer several tried and true methods to help with these common concerns.
Implant-supported dentures
Lovett Dental Cinco Ranch offers many types of oral surgery. Examples include removing wisdom teeth, fixing a cleft lip or palate, facial reconstruction, and corrective jaw surgery. 
Children's dentistry can be complicated. This may be due to fear, impatience, or a lack of cooperation. Our specialists are specifically trained to work with kids, so your child doesn't need to dread visiting the dentist. You can trust that your child will actually be excited to come back for their next appointment.
Why Should I Choose Lovett Dental Cinco Ranch's Specialty Dental Services?
Lovett Dental Cinco Ranch is the home to the best dental professionals available. Our convenient early, late, and Saturday hours make us the perfect place to help your smile look and feel its best. We are a one-stop-shop for all your needs regarding dental specialist services in West Houston.
If you are looking for specialty dental services, Lovett Dental Cinco Ranch is the right choice. Our gentle care and compassion will make you comfortable and ready to come back for your next visit. Call us today to schedule an appointment at 832.662.3059.