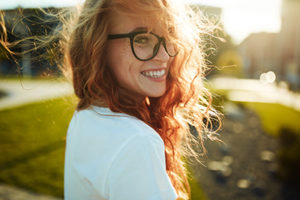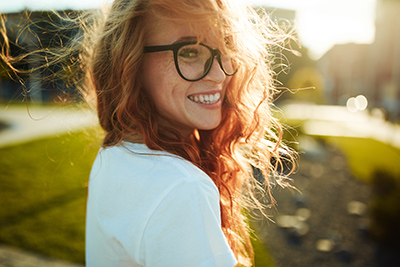 If you are considering cosmetic dentistry, Lovett Dental Cinco Ranch is the place to be! We all have that part of our smile that we wish was just a little better. Whether it's chipped tooth, discoloration, or poorly aligned teeth our Houston, Texas cosmetic dentistry is here to help you get the smile you deserve.
If you are looking for a cosmetic dentist, Lovett Dental Cinco Ranch has all the services you need to perfect your smile. Here are just a few of the services we offer:
Fixing Smiles, Improving Lives
There are many reasons to consider our general dentistry. At Lovett Dental Cinco Ranch, we believe that you should love your smile. There are some common signs that cosmetic dentistry is right for you. Here are our top five reasons to consider making your smile as beautiful as you are.
You might have cosmetic imperfections with your teeth that you were looking to reverse.
Did you ever hesitate to smile because of how your teeth look, cosmetic dentistry can help you.
Disliking your own smile can lead to lower self-confidence. Cosmetic dentistry can give you a smile you'll love and help rebuild self-confidence.
If you've noticed your teeth are starting to yellow or discolor, cosmetic dentistry can help brighten your smile.
Cosmetic dentistry can help repair chipped or missing teeth.
Teeth Whitening
If you're looking for a cosmetic dentist that can provide teeth whitening services, Lovett Dental Cinco Ranch has you covered. Stained and discolored teeth can ruin confidence in an otherwise perfect smile.  There are a variety of reasons why teeth can become stained including teeth being overdue for a dental cleaning. We offer both at home and in-office teeth whitening services to fit your schedule. Our cosmetic dentistry professionals can help identify the exact reasons why your teeth have become stained and work with you to brighten your smile.
Braces
One of the most common reasons to look for cosmetic dentistry is dental braces. Braces are most known for their ability to straighten teeth, and can also help with overbites, underbites, and can also help correct teeth that are poorly aligned. We offer a variety of braces including traditional metal, clear ceramic "fast braces", and clear aligner trays. Thanks to breakthrough techniques such as clear ceramic braces and clear aligners, even older adults can start to correct a misaligned smile without worrying about having visible braces at an older age.
Dental Bonding
Do you have a chipped, stained, or otherwise damaged tooth that stands out when you smile? Dental bonding is a quick and affordable solution to these problems. Dental bonding is also a totally painless procedure for those with any dental anxiety. Our board-certified dentists apply composite material to the tooth and sculpt the repair to match your natural smile.
Veneers
Lovett Dental Cinco Ranch's cosmetic dentistry specializes in dental veneers. Veneers are a thin cover placed over the front of a tooth to help repair cosmetic damages. Veneers are the perfect solution for teeth that are chipped, discolored or have minor imperfections in their alignment. Veneers are also a great solution for gaps in the front teeth. There are many different kinds of veneers and our friendly dental experts can help you decide which is right for you.
Your Lovett Dental Cinco Ranch Cosmetic Dentist
You deserve to love your smile and have confidence every time you laugh. At Lovett Dental Cinco Ranch, we strive to make sure that everyone who leaves our Houston, Texas cosmetic dentistry offices walks away with more confidence in how their smile looks. To find out more information about how you can have the smile you deserve, contact us online or call us today at 713-244-7799.