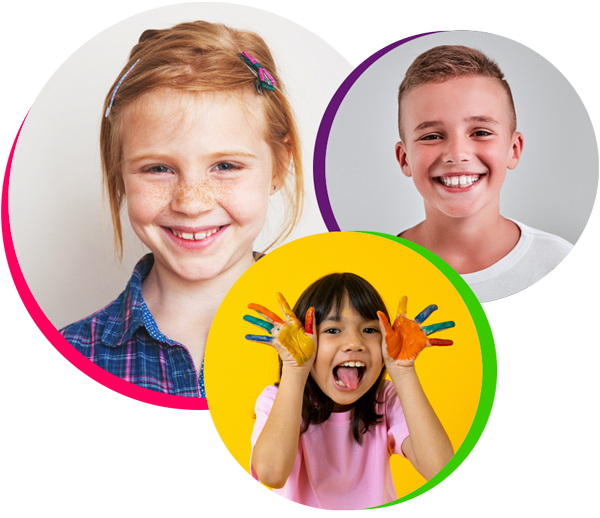 At Lovett Dental Cinco Ranch, we want every child that comes to us to develop good dental health habits early on. Our pediatric dentistry specialists and our friendly team of our family dental practice create a fun, educational, and comforting environment that makes the experience of going to the dentist enjoyable.
Pediatric dentists are specialists in treating the unique needs of children. Our pediatric dental specialists have completed several years of specialty training beyond dental school. They limit their practice to treating the oral health needs of infants and children through adolescence, including those with special health needs.
Children have special dental needs from birth through their late teen years. These special needs require the expert care of a dentist specializing in children's oral health and development. Our pediatric dentistry provides this specialized treatment, ensuring your child's best chance for an attractive, confident smile.
Pediatric Dentistry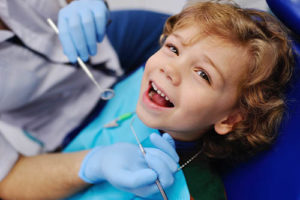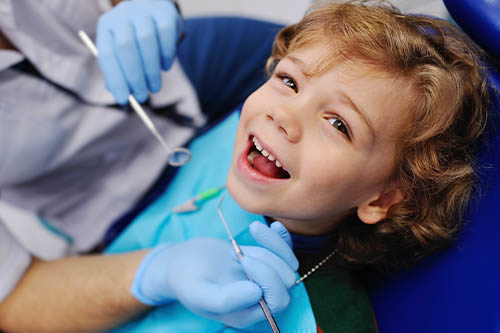 Pediatric dentistry is the care of children's teeth, gums, and mouth throughout infancy all the way up to the teens. Lovett Dental Cinco Ranch offers pediatric dentistry at our family dental office. We want your child to feel comfortable and safe while working towards a lifetime of dental health. If you or someone you know is searching for a specialist in pediatric dentistry near West Houston, Lovett Dental Cinco Ranch is the place to go.
Types of Treatments We Do
Pediatric dentistry entails many different general dental treatments. Lovett Dental Cinco Ranch offers:
Preventative care and maintenance such as regular cleanings, fluoride treatments, x-rays, and nutrition advice

Inspect and diagnose present or future concerns.

Advising on habits that may affect the life of your child's teeth. Teaching brushing and flossing, breaking habits such as thumb sucking or pacifier use are important aspects of good dental health.
Our pediatric dental team will assist you with these difficult to deal with childhood habits. Many people do not realize how much our teeth are affected by other illnesses in our bodies. Diabetes, heart defects, asthma, allergies, and ADHD diagnoses could affect your child's teeth and gums. 
As toddlers are prone to falls or other accidents, teeth can become broken or loose before they are supposed to fall out. Older children play sports or are on the playground and could incur an injury to a permanent tooth. Lovett Dental Cinco Ranch is prepared to help with emergency dental services or everyday occurrences involving injuries.
If your child has any of these issues, it is important to seek a professional specializing in pediatric dentistry. 
What Should I Expect From Pediatric Dentistry?
Lovett Dental Cinco Ranch offers specially trained dental professionals. As children have special needs from adults, pediatric dentists must complete four years of dental school and participate in a two-year residency specialization. During this residency, our family dentists will work exclusively with infants, children, and teens. Part of being this type of specialist is knowing how to deal with fear, anger, impatience, and sometimes, an uncooperative child.
The good news is that pediatric dentists love kids – otherwise, why would they choose this profession? If you are looking for a specialist in pediatric dentistry in Houston, Texas, or the surrounding areas, Lovett Dental Cinco Ranch is the correct choice. Our children's dentistry in Cinco Ranch, Texas, includes pediatric variations of general dentistry and cosmetic dentistry that include services such as:
What Can I Do To Make My Baby's Dental Health Better?
Some people think that babies do not need to go to a family dentist. It is, however, recommended that you take your little one within 6 months after the first tooth pops through or at least by 12 months. After the initial visit, regularly returning every 6 months is sufficient. Some other things you can do are:
Start brushing your baby's teeth twice a day. If your little one is resistant, try making it a game such as singing or using something they can relate to. Teach your child to brush his/her own teeth when they are around 7-8 years old. Going to a specialist in pediatric dentistry in West Houston or the surrounding areas is a wise choice in the early years.
Avoid sugary snacks and drinks. As you probably know, this leads to tooth decay.
Do not allow your baby to have a bottle of milk or juice at nap or bedtime.
Start dental visits early and continue them regularly. Make it fun and keep your attitude positive. Looking for an office that does children's dentistry in Cinco Ranch, TX? Lovett Dental Cinco Ranch is ready to help!
Lovett Dental Cinco Ranch's Pediatric Dentistry
Our pediatric offices are geared towards kids. We want every visit to be a good one for you and your child. You can trust your child's oral health to Lovett Dental Cinco Ranch. Contact us online or call us today at 713-244-7799 to make us your West Houston family dentist!